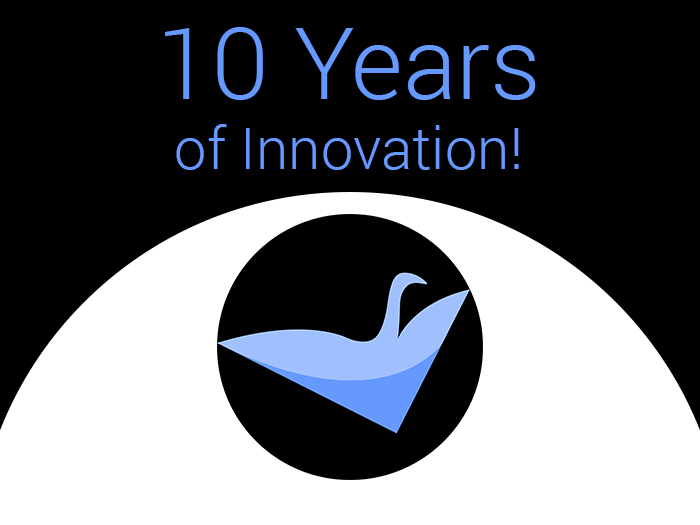 10 Years of Innovation!
Ten years ago, we founded Swan Software Solutions to change the way companies approach development. From the start, we've kept our mission simple:
Deliver efficient, successful, and intuitive software that helps our clients reach their larger goals.
We've done exactly that for companies in an array of industries, including tech, finance, healthcare, staffing, and logistics. Looking back over the last decade, we're delighted with the innovation seen and the results. And with our evolution as a company.
Back when we started, we were all about providing strong technical development at a price point that was appealing to a rapidly expanding development marketplace. Over the years, we've learned that it takes more than technical expertise to be successful—it takes the right combination of innovation, planning and management.
Thus the Wedge was born
That passion for leveraging new models of development and new ways of thinking has been incredibly exciting. We've sourced the best global talent and adopted development practices that empower our teams to produce unparalleled results.
With the Agile Scrum model and the ongoing collaborative process of DevOps, we've provided adaptive software that's fast, stable, and keeps things flowing. We built Swan's culture around quality assurance, and grew the Wedge team to serve as the ideal liaison between development team and client. Every aspect of our daily practice is designed to ensure our clients break new ground in their respective fields.
Looking forward, we are, as always, drawn to the horizon. Who knows what exciting new prospects will arise as we move forward? We welcome the rush of being at the leading edge of innovation in the decade to come.
Congratulations to everyone at Swan, and thank you to all of our clients that we've helped over the years!