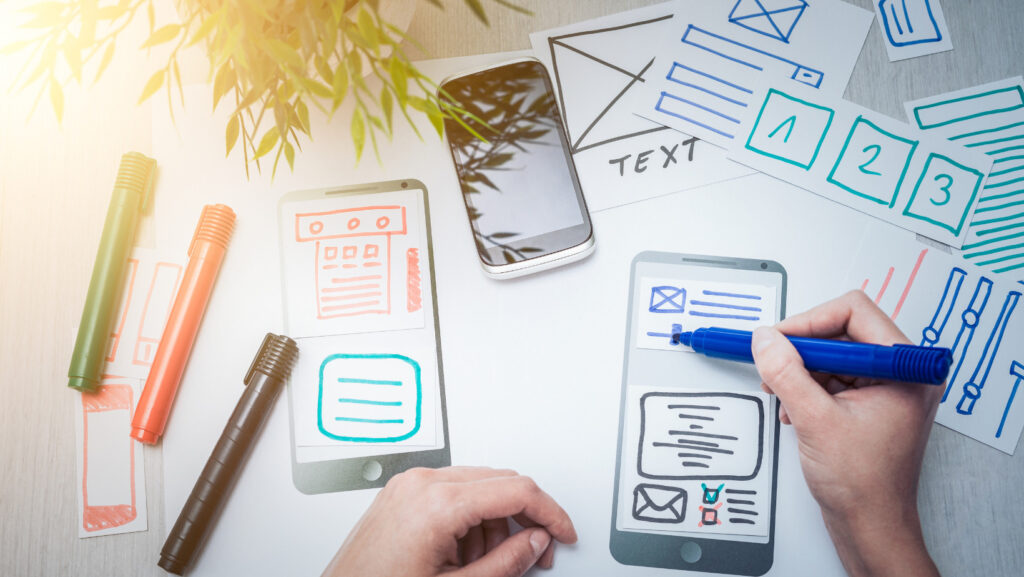 Categories: Project Tips and Tricks
Tags: Designer, team, UI/UX, UI/UX Design
A Glimpse into the Life of a UI/UX Designer
The field of UI/UX is one of the most exciting and rapidly growing areas of technology. With the advent of mobile devices, websites, and software, the need for user interface designers has never been greater. In UI/UX design, it is important to understand the fundamentals and best practices that will help create great user experiences.
When developing an interface, the first thing to consider is the user. The goal is to make the experience as intuitive and easy to use as possible. This involves understanding the user's needs, motivations, and preferences. Every interface should be tailored to the user's needs and provide them with the best possible experience.
The next step is to design the interface itself. This involves creating a visual representation of the user's journey from start to finish. This includes creating wireframes, user flows, and mockups. It is important to focus on creating an aesthetically pleasing design that is easy to use and understand.
Once the design is complete, it is time to move onto the development phase. This involves creating the actual code that will bring the interface to life. It is important to understand how different technologies interact and to be able to use them to create a cohesive user experience.
Main Tasks and Project Role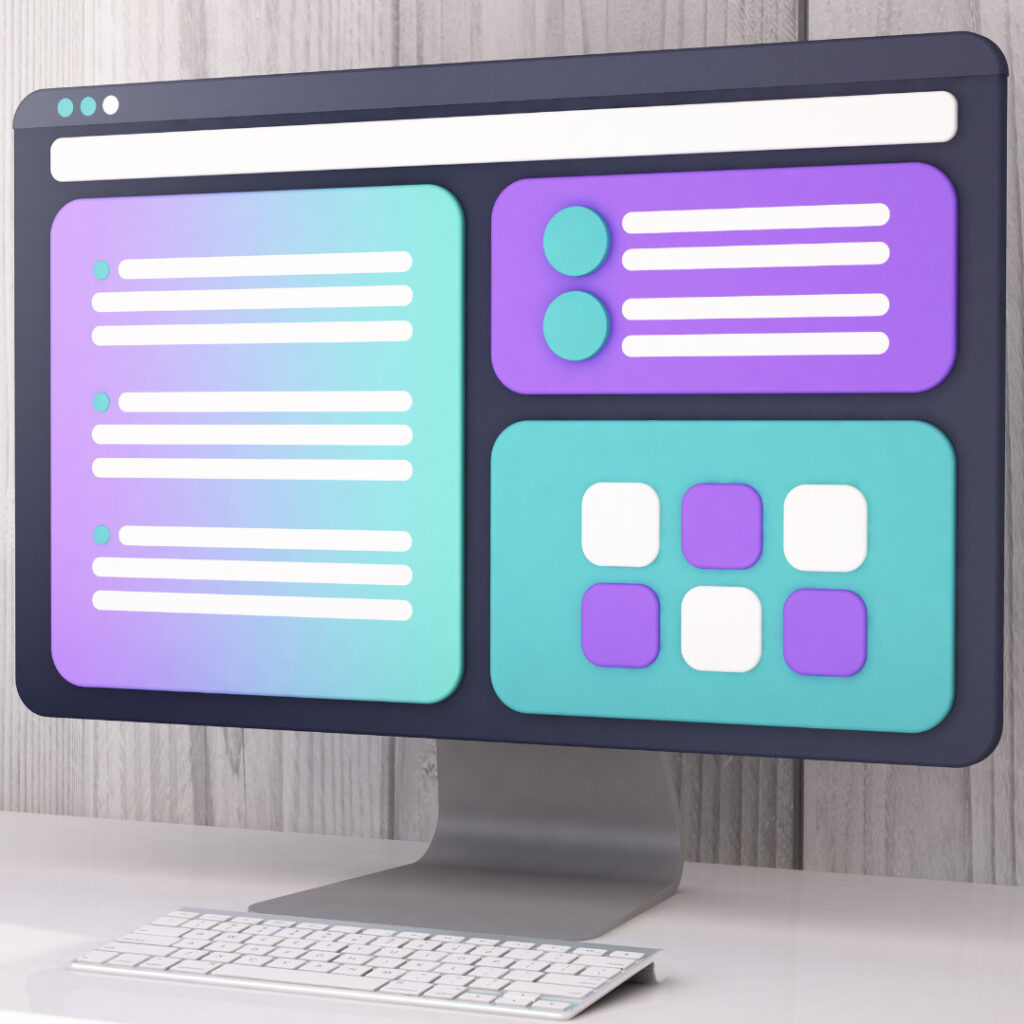 The main tasks of a UI/UX designer involve designing user interfaces and experiences that are intuitive, aesthetically pleasing, and easy to use. The designer is responsible for creating visual designs, wireframes, and prototypes for digital products, such as websites and mobile apps.
The UI/UX designer must also work closely with developers, product managers, and other stakeholders to understand the project's goals, requirements, and constraints. They must then translate this information into design solutions that meet user needs, business objectives, and technical limitations.
In addition to designing interfaces, a UI/UX designer may conduct user research, usability testing, and other activities to gain insights into user behavior and preferences. This helps them create designs that are tailored to the target audience's needs and preferences.
Overall, the role of a UI/UX designer is critical to the success of a project. They are responsible for ensuring that the digital product is both functional and engaging, and that it meets the needs and expectations of the users. They must also balance the user's needs with business requirements, technical limitations, and other project constraints to create a design that is both effective and feasible.
Hard and Soft Skills
In my opinion, soft and hard skills are both important for a UI/UX designer. Soft skills refer to personal attributes and qualities that allow the designer to work effectively with others. Hard skills refer to technical skills and expertise in the field of UI/UX design. Here are some examples of soft and hard skills that are important for a UI/UX designer.
Soft skills:
1. Communication: The ability to communicate effectively with team members, stakeholders, and clients is essential for a UI/UX designer. They should be able to explain design decisions and rationale clearly and be receptive to feedback.
2. Collaboration: The ability to work collaboratively with developers, product managers, and other stakeholders is important to ensure that designs are feasible and aligned with business objectives.
3. Empathy: A UI/UX designer should be able to understand the needs and preferences of users and design solutions that are intuitive and easy to use.
4. Adaptability: A UI/UX designer should be able to adapt to changing project requirements, user needs, and technical constraints.
5. Creativity: The ability to think creatively and generate innovative design solutions is essential for a UI/UX designer.
Hard skills:
1. User research: The ability to conduct user research, analyze data, and gain insights into user behavior and preferences is critical to creating effective UI/UX designs.
2. Information architecture: The ability to organize and structure information in a way that is intuitive and easy to navigate is essential.
3. Visual design: A strong understanding of color theory, typography, and layout is important for creating visually appealing designs.
4. Interaction design: The ability to create interactions that are intuitive, responsive, and engaging is critical for creating a seamless user experience.
5. Wireframing and prototyping: The ability to create wireframes and prototypes to test and refine designs is essential.
Overall, a successful UI/UX designer should possess a combination of soft and hard skills to create effective designs and work effectively within a team.
My Working Day
I've been working from home since the start of the full-scale invasion. It's much safer that way. I set up my workplace nicely to separate my routine chores around the house and work. Usually, the working day of a UI/UX designer can vary depending on the project, and individual preferences. However, here is an overview of my typical working day:
9:00 AM – 10:00 AM: Usually I begin the day by checking emails, reviewing project updates, and prioritizing tasks for the day.
10:00 AM – 12:00 PM: I work on UI/UX design tasks, such as wireframing, creating prototypes, or designing visual assets. This may involve working collaboratively with developers, product managers, or other team members.
12:00 PM – 1:00 PM: I take a lunch break and recharge. Usually, I go for a walk with my dog, and have a little rest in the fresh air.
1:00 PM – 3:00 PM: I continue working on design tasks or attend team meetings to discuss project updates, review design iterations, or provide feedback to other team members.
3:00 PM – 5:00 PM: I focus on other design-related tasks, such as conducting user research, analyzing data, or conducting usability tests. This may involve working independently or collaboratively with other team members.
5:00 PM – 6:00 PM: I wrap up the day by reviewing progress, updating project status, and preparing for the next day's tasks.
In addition to these tasks, I may also be required to attend client meetings, communicate with stakeholders, and stay up-to-date with industry trends and advancements.
Overall, my working day can be varied and dynamic, involving a mix of creative and technical tasks, collaboration with team members, and problem-solving to meet project objectives.
We appreciate Kateryna taking the time to share her knowledge and her life as a UI/UX Designer. If your project objectives require the right technology partner to help you reach them, schedule a free assessment.
Meet our UI/UX Designer – Kateryna.
Hi, My name is Kateryna. I'm a UI/UX Designer at Swan Software Solutions. I have been working here for 9 months and every day is full of different interesting tasks. I specialize in creating websites, applications, admin panels from scratch, and redesigning ready-made projects. Moreover, I believe that good results come from close collaboration, mutual respect and shared ambition. I create designs, which make a positive impact on customers.