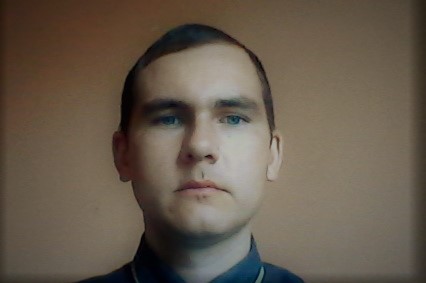 Categories: SWAN
Tags: IoT, Languages, Software Development
Meet Serhii: A Programmer at Swan!
Hi, my name is Serhii, and I'm a C++ developer at Swan Software Solutions. As a programmer, I'm up for any challenge you throw at me! I've started working remotely, which is difficult, but I've demonstrated efficiency in the best possible way.
As a software developer, my responsibilities consist of coding, reviewing code, engaging with teammates, and any other projects my team needs me to take on.
A little bit about me:
What's your favorite vacation and why?
If I had to choose, I'd prefer an interesting documentary versus traveling. However, when I do travel, I enjoy going on long road trips with friends and great food!
What's your favorite sport to watch or play? What are your hobbies?
I enjoy badminton, boxing, airsoft, table tennis, fishing, gardening, and chess. I also like to watch a good football game, but I prefer national teams.
How I got to Swan:
Since I was a kid, I've been interested in different areas of mathematics, specifically related to programming (i.e. table data, charts, iterations in a calculation, etc.).
I love to challenge my thinking, and you could say I have a "programmer mind" as I've always enjoyed trying out different situations to bring separated parts into one entity.
Programming has always piqued my interest – it fits my personality well and I've come to enjoy it quite a bit.
What is one of your proudest accomplishments?
Graduating from college was the first experience that brought new tasks and challenges. It was five years of intensive training, and during that time I learned a lot from my successes and failures.
Present career interests:
Recently, I've come to realize that while I enjoy software, I also appreciate project management. I've had little experience in this field, but I've learned that working remotely (as I am) is an extremely beneficial skill to have within project management.
In 5 years, I see myself as a Senior Developer or TechLead. I'd like to work on projects that I find most fascinating (i.e. Embedded Systems, IoT, Industrial Automation, Robotic or Automotive Systems, etc.).
Thanks for getting to know one of our team members here at Swan. Contact us today to receive a free custom application for your software project!