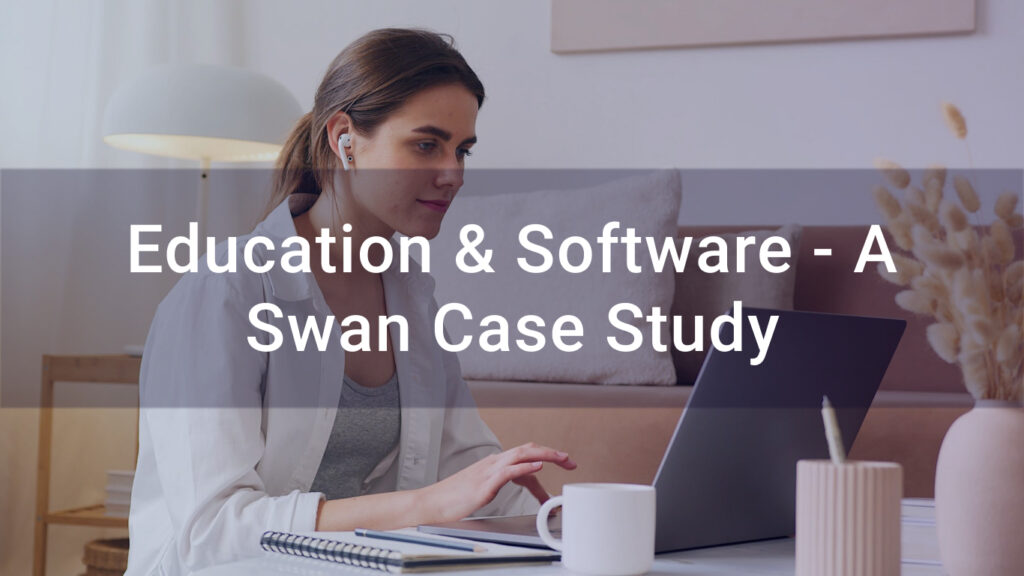 Categories: Case Study
Tags: Data, Software Development, Success Stories
Education & Software – A Swan Case Study
Swan Software Solutions provides custom application development for businesses fulfilling demands in the marketplace. We adopt a fully integrated QA process leveraging the full power of an agile scrum delivery model. Our team works with our clients to ensure each expectation is met.
For 15+ years, we've built software applications for over 250 clients – providing assets they need to grow their business. The following contains a debrief of a project we built for a company that serves college students across the country. 
The Company
Leading-edge analytics, intuitive software applications, and engaging learning opportunities are all brought together by our client to serve the needs of college students across the country. Behind each powerful application is a reputation for lightning-fast results from terabytes of data and extensive reporting abilities.
The Problem
The company builds many of its applications for their customers. This creates a need for developers on a month to month basis. Paying long-term employees at all times through the slow and fast months can become costly. The company needs options that allow them to hire extra team members on a month-to-month basis as they see the need.
The Solution
Swan's development team functions as an extension of the company's team, which allows the client to scale their development team up or down for the ideal mixture of developers at any given time. Both teams integrate fully and work in tandem.
Do you have a software project or idea but don't know what the next step is? Contact us today and bring your project or idea to the SWAN Wedge Team! Even better, get a FREE technical discovery roadmap of your prospective software project.