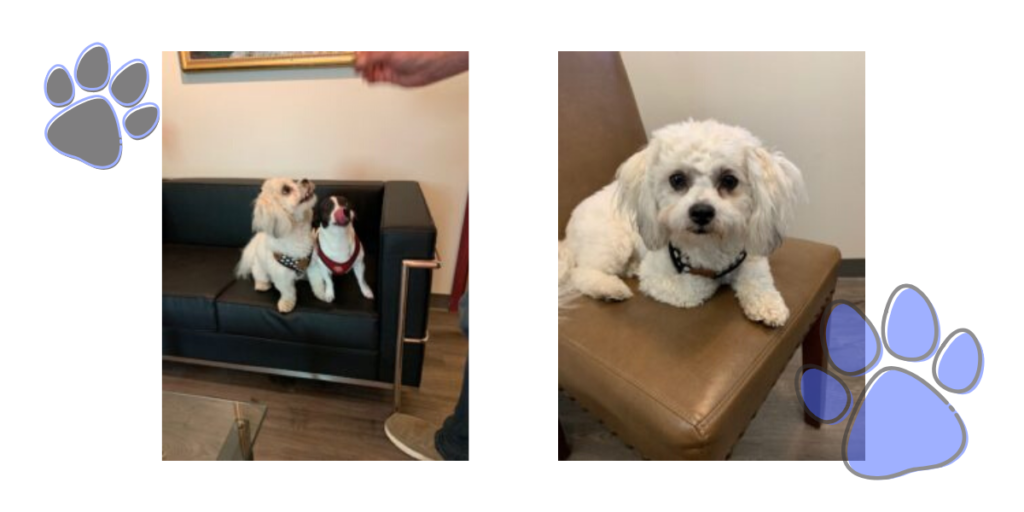 Categories: SWAN
Tags: Culture
Swan's Company Culture: Bring Your Dog to Work Days
Here at Swan Software Solutions, we strive to create environments for our teams where they may be part of a great company culture and atmosphere. We have made investments in our culture personality in order to provide our team with a productive and fun work experience.
"I love the opportunity to work with such a professional team on a daily basis." – Vasyl, QA Engineer
One way we increase the well-being of our company culture is through "Bring Your Dog to Work Days". If you are a dog lover, you experience first hand just how much dogs can make your day better.
For many of our team members, pets are an important part of their lives bringing them great joy. For this reason, our headquarter office will occasionally let team members bring their beloved dogs to work.
Sophie and Snoopy (pictured above) have become best friends because their owners bring them to play on designated days. These well-behaved dogs have brought a lot of laughter to the team associated with Swan's headquarter office.
Studies have shown that working with dogs can come with a variety of benefits, including increased collaboration and reduced stress.
We are very proud of the company culture we have been able to nurture and facilitate. We can't wait to see how our culture deepens and develops over the next years!
Curious to learn how you can work with us? Contact us today and we will provide you with a free software assessment of your application idea! Don't wait and risk missing out on this valuable opportunity.