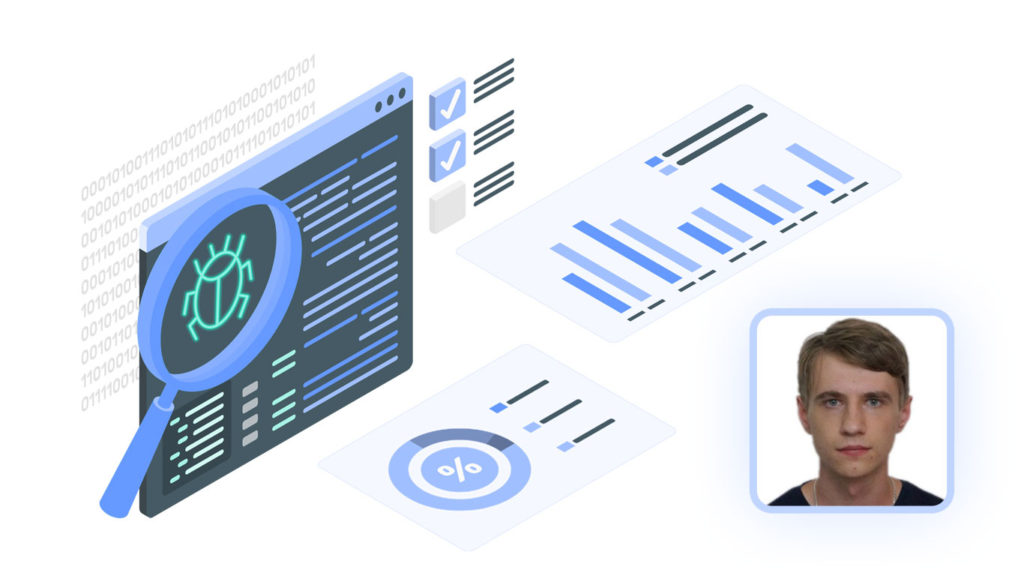 Categories: SWAN
Tags: Best Practices, Culture, Outsourcing, Skills, Success Stories
How do Quality Assurance Engineers Contribute to the Team?
Swan Software Solutions has a diverse team with participants who all bring their own expertise and value. Together, we build quality software applications for our clients.

Whenever you outsource a software developer from Swan, they are supported by a wedge team consisting of a Project Manager, Software Architect, and QA Engineer.

Read more about our approach to outsourcing developers here.

The QA Engineer contributes to the success of our team by reviewing the performance of the developer's code through continuous manual and automated testing. This ensures that the end application runs as it should.

Kristian works in Uzhgorod, Ukraine at on of the two offices located in that city. Of course, as a QA engineer, he spends his time testing different software products to ensure their quality. He has a degree in Electronics and Computer Technology from Lviv Polytechnic National University. His desire has always been to pursue a career in modern technologies. His role at Swan gives him the opportunity to do so. Kristian sees himself continuing to work at Swan, increasing his skills and helping create better products for our clients.

"My favorite thing about working for Swan is a good team in which I am quickly learning new technologies."


Kristian
When Kristian is not working, he enjoys spending time with his friends and family. One of his favorite pastimes is playing and sometimes watching, soccer, a popular sport in Ukraine.

Do you need help bringing a complex software project to the market? We can help! At Swan, you can add a skilled developer, QA Engineer, Project Manager, and software architect to your team for a combined price of $45 per hour! Bring your software project idea to us and we will provide you with a FREE assessment of your development needs!