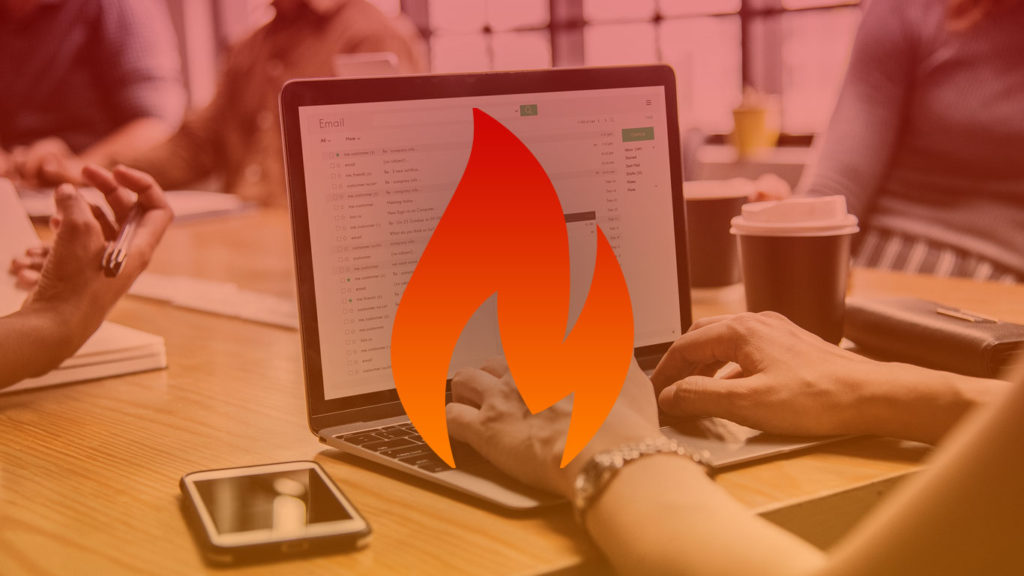 Categories: HR/Outsourcing
Tags: Culture, HR
How to Deal with Employee Burnout in Your Company
Burnout is a common problem among programming employees. 53% of office workers from all over the world are close to a professional burnout (according to Regus research). Job burnout occurs when an employee reaches a state of physical or emotional exhaustion in their work. This leaves a lack of accomplishment and enthusiasm in your employee. As a result, their work product leaves creativity and innovation to be desired. What are the causes of burnout and how can a manager help employees out of this slump?
Signs of Employee Burnout
Have you, as a manager, noticed these signs in your employees?
1. Frequent changes of periods of working capacity and fatigue, deterioration in the results of a specialist's activity.
2. Lack of joy, ease, pleasure from the work performed.
3. Apathy towards the project, customer, tasks.
4. Minor discipline violations: ignoring meetings, procedures, policies of a project or company.
5. Shifting responsibility and blame to others.
6. Cynicism in relation to management, colleagues, company or their duties.
7. Indifference to the team.
8. Unwillingness to perform their direct duties.
9. Emphasis on compensation and benefits and simultaneous job dissatisfaction.
10. Increasing requirements for the manager, colleagues, customer.
11. Forgetfulness
If you have noticed a majority of these symptoms in one of your employees, then it is likely have an employee suffering from job burnout.
Causes of Burnout
The most common reason for burnout in an employee is work overload. They have a hard time juggling all their priorities thus resulting in them giving less effort to any given project in order to finish all their projects on time.
Another common factor of employee burnout is an excessive repeat of work projects. When an employee is given task after task where they may not exercise innovation, their work becomes boring and routine.
Bad management who lack the ability to define company and individual role goals plays a big part in employee burnout. When an employee does not have a clear goal to strive to uphold, then they will aimlessly complete their tasks.
Action Steps
Often, for a team, a worker with such symptoms becomes "toxic": the negative atmosphere in the team grows, conflicts and discontent appear, simple situations develop into protracted arguments. Remember that emotional burnout can overtake professionals of different levels of experience and competence. Do not rely only on the fact that your subordinates are professionals and will cope with their problems on their own. Pay attention to troubleshooting signs, communicate with members of your team and help them overcome stress.
Needless to say, the employee themselves can cope with the analysis of his condition and the search for a solution, but the task of the manager is to push them to realize and solve the problem.
Having a face to face meeting, held in the form of a confidential conversation, can have a collaborative impact where you can come up with solutions together. In addition, such a step towards a subordinate will help build a more trusting relationship and strengthen your position as a caring and sensitive manager. This will motivate your employee to perform with more diligence.
Encourage your employee to change up his daily routine at work. For example; conduct morning reflection, designate a time for reading, take a walk, ect.  The idea is to move as far as possible from the usual course of action, disconnect from the communication channels, calls, work tasks.
Conclusion
It happens that all the efforts of managers fail and the situation does not change. In this case, prioritize: the team, the overall atmosphere and team results are more priority than the individual team member. Accordingly, the simplest and correct decision is to release them. Talk to the employee, prepare the platform for changes, warn the person and let him go with ease! Look at the situation in the long term; you correct the atmosphere and improve the results of teamwork, build closer contact with the employee and give them new opportunities in life. What if this is the best way out for everyone?
Have you ever witnessed job burnout? We would love to hear what action steps you took!