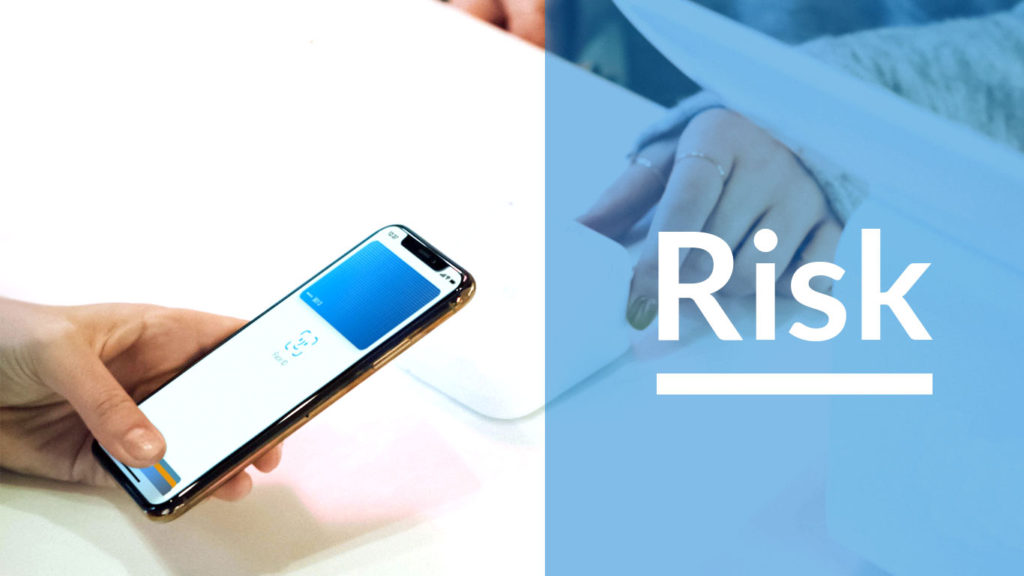 Categories: Technologies
Tags: Cybersecurity, Data, Myths, Platforms, Struggles with Software
What Are the Risks of Using Contactless Bank Payment Systems?
What is RFID?
Radio frequency identification (RFID) is a technology that is dynamically developing every day within the marketplace. RFID uses electronic fields to transmit data to a contactless infrastructure. A radio frequency identification system uses tags or labels attached to the objects that are transferring information to such terminals. The RFID tags can be affixed to an object and used to track and manage inventory, cash, possessions, people, etc. 
Innovation: Contactless Bank Systems
The emergence of bank payment cards with contactless payment technology is a serious step forward in innovation. These payment systems take form in digital structures such as phones, watches, or WIFI cards. The most common types are VISA PayWave and Mastercard PayPass.  To pay for a purchase, one simply needs to bring such a card to the payment terminals equipped with a special RFID radio.  A user will not be prompted for their PIN codes or autograph upon completion of their purchase.
These card types were created to simplify the payment process. But for every asset management innovation, there is always an undeserving group of people who will use it for their own illegal gain. Before you take advantage of these payment services, Swan Software Solutions would like to make you aware of a couple of risks that accompany contactless payment cards.
The Risks
Since RFID tags can be attached to cash, clothing, and possessions, or implanted in animals and people, the possibility of obtaining personally-linked information without consent has raised serious privacy concerns. With the ever-growing personal identification thefts in today's market, it is wise to truly evaluate if you want to make your money accessible on even more platforms.
Attackers have the ability to remotely steal money from bank cards equipped with RFID chips using self-made contactless readers, capable of scanning such bank cards. Alarmingly, hackers have created homemade devices of legitimate non-contact PoS terminals. If their devices are in reach of your intended terminal while your card is transferring money, your risk of identity theft has significantly increased. An attacker only needs to be seven inches away from your card's transferring signals to access your bank's information. In overcrowded marketplaces, it is very easy to become unaware of the thefts going on around you.
Despite the protection of PayPass and PayWave technologies, criminals can extract card numbers and expiration dates from these cards. From here, they will be able to carry out transactions and fabricate a clone with a magnetic stripe without the consent of the bank account's owner. 
Cybersecurity is increasingly becoming a subject everyone must invest awareness into. Cybercriminals will steal an estimated 33 billion records in 2023. Is your business at risk for a cyber attack? Contact us today to take advantage of our free Network Vulnerability Assesment to find out! Don't wait and risk suffering the crippling consequences of a data breach.