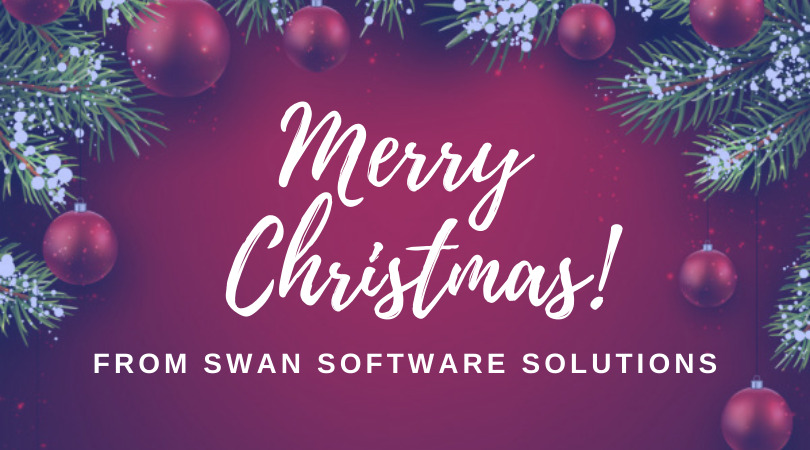 Categories: SWAN
Tags: Best Wishes, Happy Holidays, Merry Christmas
Holiday Wishes from Swan!
It's that time of year where we exchange gifts with our loved ones, express endless amounts of joy, and stuff ourselves with yummy food! Holiday time is here – we see it all around us. Whether we're walking into the grocery store and pass someone saying, "Seasons Greetings!" while ringing a bell or we're at the shopping mall and the cashier says with a smile on her face "Happy Holidays!", we see joy and happiness on people's faces everywhere we go. 
No matter what your traditions are during this time of year, Swan wishes you the best! We understand that you may use a different phrase than "Merry Christmas" and we respect that. We believe that this time of year is special for all of us. 
Looking back at 2020, we've all faced numerous challenges, but we don't need to let those difficulties we've encountered interfere with this season. The Holidays are supposed to be a time with family and friends to laugh with each other, share with one another, and reflect on the meaning of the Season.
To everyone reading this, Swan wishes you a very…
Merry Christmas! Happy Kwanzaa! Happy Hanukkah!
Joyeux Noel! Feliz Navidad! Yuletide Greetings! Happy Holidays!
We hope you all have a blessed Holiday season this year!
What are some of the meaningful traditions you do during this time of year? We'd love to see you respond in the comments section below!