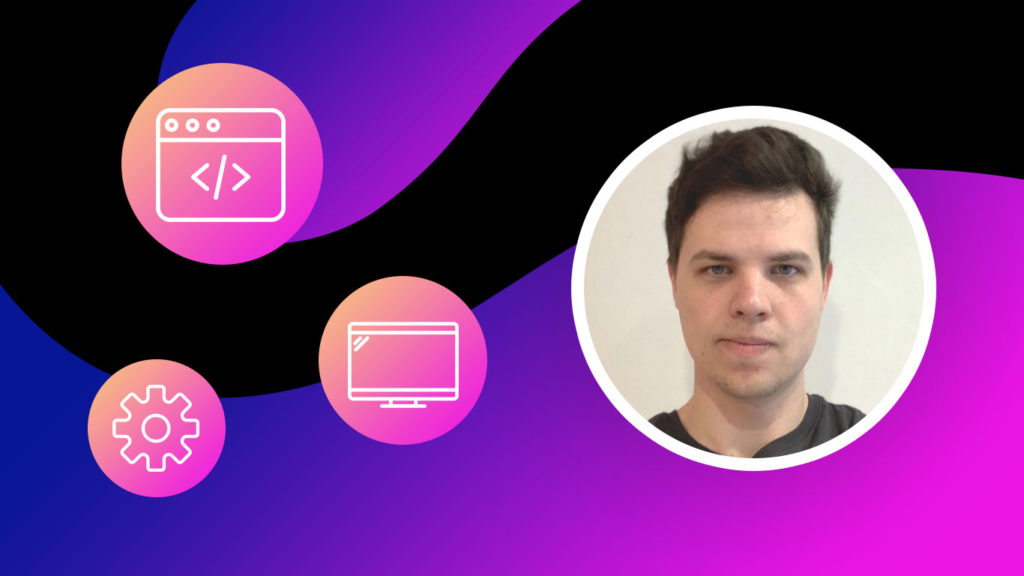 Categories: SWAN
Tags: Best Practices, Culture, Outsourcing, Skills, Success Stories
How a Full Stack Developer Built His Career
Swan Software Solutions has a diverse team with participants who all bring their own expertise and value to our development teams. Together, we build quality software applications for our clients.
We are very lucky to facilitate the employment of multiple Full Stack developers within our company. The contribution their knowledge makes to our teams are tremendous. 
A full stack developer is a computer programmer who has a high level of familiarity with every facet of the software development process for web applications such as operating systems, databases, web servers, IPIs, protocols and best practices
One of our Full Stack developers, Artem, has worked for Swan Software Solutions for over five years! As a Full Stack developer, he is responsible for the front and back end web development for client projects. His tasks include developing the architecture of projects, writing and maintaining code, developing site features as well as participating in team communications and discussions. 
Artem's career in programming all started with a childhood dream – to develop a video game. When he was seven years old, his parents bought Artem a book called "Basic for Kids". He devoured the information in this book. Artem remembers being so excited to learn more about creating programs from code. He considers himself very lucky that he found his career passion at such a young age. 
During his employment with Swan Software Solutions, Artem has played a key role in fully launching two client projects into production along with many suporting roles in other projects. He is always proud to work on projects that fulfill a need in the market. 
"I am always proud to work on projects that fulfill a need in the marketplace" 
His favorite project to work on was an application that connects drivers with employers. The team working on this project was large and they learned a lot from one another. 
Artem appreciates that the working environment at Swan Software Solutions encourages collaboration and innovation. 
"I love that I am able to build community with my Swan team."
During his free time, Artem is normally learning how to play the guitar or watching Snooker Championships. He looks forward to spending time with his wife and son. He especially looks forward to whenever he gets to take them on adventures around the world. His favorite vacation was when he went to the island of Palma de Mallorca in Spain. He deeply appreciated the mentality of the Spaniards who were very sociable and friendly. 
Furthermore, Artem is a very diligent person. Every morning, you will find Artem at the gym working out. 
Moving forward, Artem wants to keep improving his skills, take on more interesting projects, and work with people to share the experience that he has gained while still continuing to learn from others.
Do you need help bringing a complex software project to the market? We can help! Bring your software project idea to us and we will provide you with a FREE assessment of your development needs!