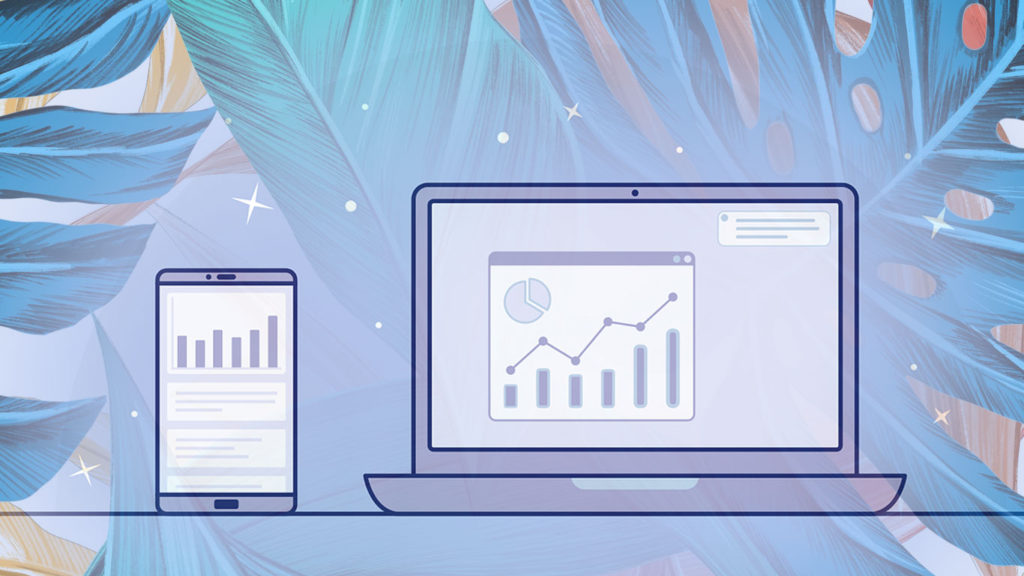 Categories: Industry Trends
Tags: Custom Solutions, Outsourcing, Web Design
Design Trends in Application Development – Design Tips
Swan Software Solutions has developed and brought business leaders' ideas to life with over 250 applications. We always create our applications with the end-user in mind. Because our applications are developed with the agile methodology, we constantly ask ourselves this question; "What will attract our ideal users?" How can we drive more traffic to our client's applications?
The front-end design of applications plays an important role in creating an application that people will love using. An application will not be used if the design does not attract users – or even worse, confuses users.
Because we want you to achieve success with your custom application, one of our qualified designers will share with you three key tips that need to be considered when developing your next application.
1. Increase Load Time & User-Interaction Using White Space
There is a trend going on right now known as "minimalism". Far too often, we see applications loaded with elaborate backgrounds and pictures. Not only does this increase the load time of your application, but it also confuses your users as to what they should be paying attention to. Using strategic white space gives you the power to truly drive your user's attention to what you want them to pay attention to.
2. Utilize Purposeful Uses of Color Palettes
Often times it can be easy to explode an application with color. After all, color attracts people right?…
Your choice of color all comes down to your brand's voice, as well as the key components (buttons & CTAs) of your application you want users to interact with. When applications are filled with color, you will find it tough to attract users to that one service or that one button you want them to pay attention to.
We recommend using more white space and tinted versions of your brand colors. Place colors strategically, emphasizing where users can find the most relevant information.
Bonus tip: When developing a website, each page should have ONE designated Call to Action. Drive all of your copy and design to that one CTA – NOT multiple!
3. Ease of Navigation
It can be very tempting to condense your menu and insert impressive plugins into your menu. The problem with complex menus, is that it may cause confusion and frustration with your users. Your menu is what users will use to navigate through your application.  If there are so many buttons calling at their attention, they will subconsciously get overwhelmed and leave your application. Users should never be confused as to what a navigation button will lead to. Users should be able to find what they are looking for instantly. (We all know the poor attention span humans have.) If users cannot instantly find what they are looking for, they will leave your application.
You should avoid complicating the navigation of your application with cumbersome menus. Don't make your menu resemble a confusing pyramid where users have to click on one menu item to get to another menu item in order to get to their desired destination on your application. We recommend using icons that are intuitive for customers. This will allow users to quickly and efficiently navigate through your services and products.
If you implement these designs into the development of your next application, we are confident you will increase user-experience. Here at Swan Software Solutions, we adapt to the trends the marketplace best interacts with. We cannot wait to see what the upcoming years bring to the application-design world! Can you?
Do you have a software project that is just too complex to handle on your own? Bring your software project to our qualified team and we will provide you with a FREE Assesment of your software development needs. Contact us today!