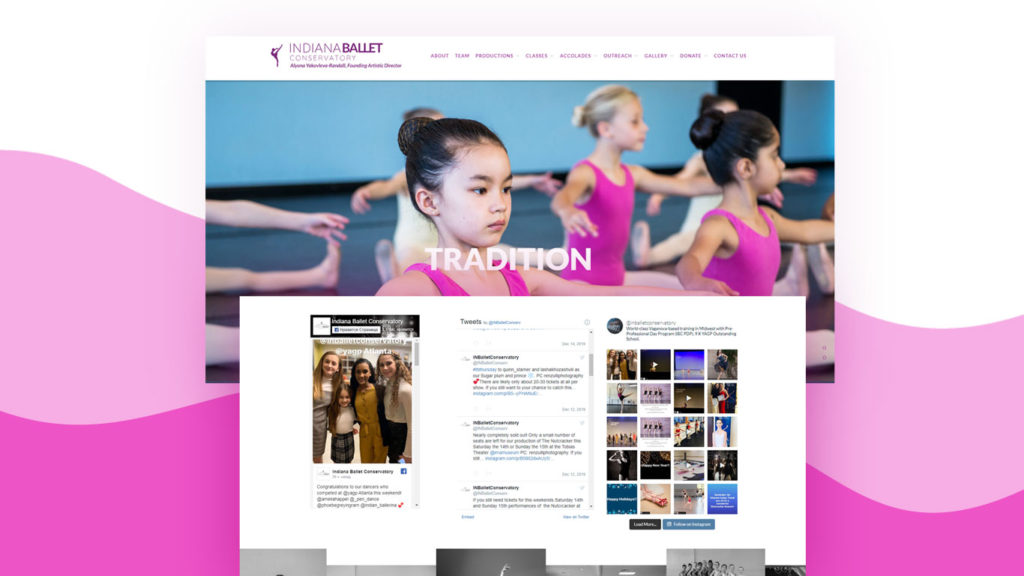 Categories: Case Study
Tags: Custom Solutions, Outsourcing, Success Stories
How a Premium Ballet School Created a Fresh User-Interface Website – A Swan Case Study
Swan Software Solutions provides businesses with custom application development fulfilling demands in the marketplace. We have adopted a fully integrated QA process leveraging the full power of an agile scrum delivery model. Our team works with our clients to ensure each expectation is being met. Since our founding in 2005, Swan Software has worked with over 250 clients to build software applications providing assets they need to grow their business. Keep reading to learn how a premium ballet school created a fresh user-interface website
The Company
Building on years of excellence, our client is one of the premier pre-professional ballet schools of the Midwest. The variety of training and outreach programs brings ballet to their students and the community in new and innovative ways. Looking beyond the traditions of ballet, our client fuses the best of the best in contemporary and modern training to provide opportunity for all.
The Problem
Technology is changing all the time and all organizations need to keep pace with it today, or risk falling far behind their potential reach. In order to best display the opportunities they offer, the company found themselves in need of a new website.
The Solution
Swan Software Solutions provided an affordable and reliable team of outsourced developers to create and deploy the new website. Within a short period of time, the website proudly showcased the organization and what they do. The new website goes above and beyond simply centralizing needed information. Built on WordPress, the maintenance and upkeep are now streamlined and simple for the people behind the screen. With less time required to manage fundamentals, such as the website, the company is able to focus on their true mission.
"Because of the work Swan has done for us we have one of the best web applications in the industry, resulting in both compliments and referral requests. The Swan team is definitely the best team we have ever worked with. They have done a fantastic job!" – Founding Artistic Director
Do you have a software project or idea but don't know what the next step is? Contact us today and bring your project or idea to the SWAN Wedge Team for a FREE technical discovery roadmap of your prospective software project.