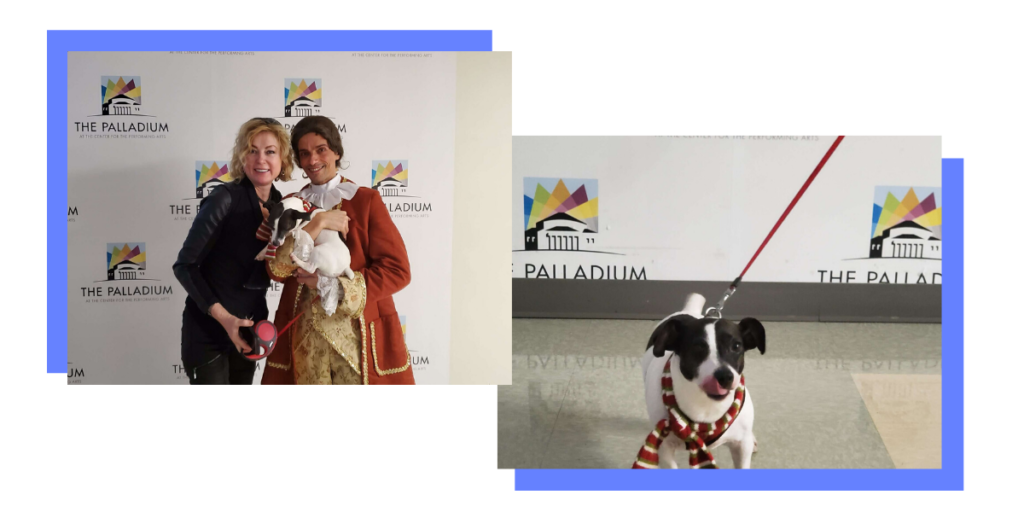 Categories: SWAN
Tags: Culture, Success Stories
Kicking off the Holiday Season with Swan
Swan Software Solutions kicked off the Holiday Season in an adorable fashion!
This past weekend, Swan proudly sponsored Indiana Ballet Conservatory (IBC) as they performed The Nutcracker at Palladium Center for Performing Arts. Because of our longstanding relationship, when IBC found themselves in need of a dog to star in their performance, they contacted our CEO, Alex Morozov, to inquire about his dog, Snoopy.
Snoopy enhanced the experience for the audience as they were delighted to see a furry friend up on stage! Our CEO's dog became the first animal ever allowed on the Palladium stage.
Because Snoopy has become a favorite office buddy whenever he comes to visit Swan's headquarters, the Swan team is in full support of Snoopy's entrance into the acting world. Fortunately, IBC has already communicated that they want Snoopy to appear in upcoming shows. A star has been born and we couldn't be more proud!
Swan Software Solutions always strives to build deep connections with our clients and partners. Swan was delighted to be given the opportunity to collaborate with one of our partners in this adorable way this holiday season!
Happy Holidays from Swan Software Solutions!
Do you have an idea for a software application? Bring your idea to us for a FREE software assessment and roadmap with our qualified team!